Charm & Strange
Publication: 11th June 2013
Publisher: St Martin's Griffin
Pages: 216
Genre: Contemporary
Age Appropriate: Young Adult
When you've been kept caged in the dark, it's impossible to see the forest for the trees. It's impossible to see anything, really. Not without bars . . .
Andrew Winston Winters is at war with himself.
He's part Win, the lonely teenager exiled to a remote Vermont boarding school in the wake of a family tragedy. The guy who shuts all his classmates out, no matter the cost.
He's part Drew, the angry young boy with violent impulses that control him. The boy who spent a fateful, long-ago summer with his brother and teenage cousins, only to endure a secret so monstrous it led three children to do the unthinkable.
Over the course of one night, while stuck at a party deep in the New England woods, Andrew battles both the pain of his past and the isolation of his present.
Before the sun rises, he'll either surrender his sanity to the wild darkness inside his mind or make peace with the most elemental of truths—that choosing to live can mean so much more than not dying.
My Thoughts.
Charm & Strange is a book masquerading as something that it's not, it's not a bad thing, I mean it in the best way, I can't remember the last book that I read that gave me a reaction like this did, like a punch in the stomach, the twist that forces not only us as a reader but the character of Win/Drew, to find his way back to reality and to deal with what the true subject of what this story is about, leaves you blindsided and emotionally heartbroken and disturbed.
What sets this book apart is the way it plays with your mind, you think you know exactly what kind of book it is that you're reading, and then you come to the end of the story and you find out what this book is really about, and it hits you hard, emotionally I was in tears for this boy who has lost so much and is mentally paying the price for it, having been in denial for a very long time, we see what he thinks and does to cope with this traumatic experience.
It's hard to write a review for a story like this without giving anything away, I think it's best to go into this book with knowing as little as possible, because when you come to the realisation of what you're reading about it will have more of an impact as shocking as it is.
I really enjoyed the alternating chapters of Win/Drew now in the present tense and back when he was aged 9-10 with his brother Keith and sister Siobhan, like a before and after that you don't really understand the significance of, and why his part of the story with his siblings just stops, it's not an easy read but well worth it.
Stephanie has created such a well crafted, intriguing and heartbreaking story of a subject that unfortunately is more common than it should be, to be able to get into the head space of the character who has suffered in this way was so well done and she tackled this subject in a tasteful way which still had me in tears, this is one book that will stay with me for quite some time to come.
I look forward to reading Stephanie's next release, her writing is fantastic and thought provoking, and she's found herself a new fan.
I give this 5/5 stars.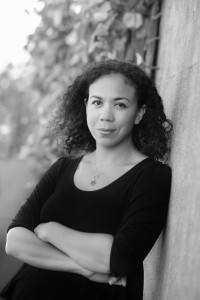 I grew up in Berkeley, California, which is a quirky sort of a place with a ton of wonderful bookstore
s
. My very first job was working in one of those bookstores, and I've been a freakishly avid reader for as long as I can remember. Back then, some of the books that had the greatest impact on my life were young adult novels, and now, as an adult, I've found my own passion in writing books for teens.
Other passions of mine include mental health advocacy, social justice, and sports of all kinds. When I'm not writing or reading (or studying for graduate school), I'm usually outside running or playing with my family. I currently live in Northern California with my husband, three kids, and our menagerie of pets. Life is loud, joyous, and filled with animal hair.
Oh, and in case you're wondering, my last name is pronounced

keen.

I know! I don't get it either.