Publication: 4th March 2014
Publisher: Tor Teen
Pages: 384
Genre: Paranormal
Age Appropriate: Young Adult
The second in a thrilling new fantastical mystery series
Dusty Everhart might be able to predict the future through the dreams of her crush, Eli Booker, but that doesn't make her life even remotely easy. When one of her mermaid friends is viciously assaulted and left for dead, and the school's jokester, Lance Rathbone, is accused of the crime, Dusty's as shocked as everybody else. Lance needs Dusty to prove his innocence by finding the real attacker, but that's easier asked than done. Eli's dreams are no help, more nightmares than prophecies.
To make matters worse, Dusty's ex-boyfriend has just been acquitted of conspiracy and is now back at school, reminding Dusty of why she fell for him in the first place. The Magi Senate needs Dusty to get close to him, to discover his real motives. But this order infuriates Eli, who has started his own campaign for Dusty's heart.
As Dusty takes on both cases, she begins to suspect they're connected to something bigger. And there's something very wrong with Eli's dreams, signs that point to a darker plot than they could have ever imagined.
My Thoughts.
The Nightmare Dilemma is the second book in The Arkwell Academy series by Mindee Arnett.
Luckily enough this book doesn't suffer from the Sophomore Syndrome of being a filler book, instead it is as fresh and exciting as the debut novel that started this well developed and fantastic series off.
Catching up with our favorite characters: Dusty, Eli and Selene, who have had a quiet spell with no drama at all, until their friend Britney is attacked, and they find themselves amidst all the goings on.
Dusty and Eli are enlisted to try and discover the attacker in their shared dreams but whilst trying Dusty discovers that she has a block in her dream state which passes over into Eli's, and it won't go away until she can figure out what it's trying to tell her, frustrated not only by the fact that she can't help and the attacker has gotten away with the crime until she fixes this problem, she is growing more atttracted to Eli as the days go by, but every time they get close Eli pulls away and she can't understand why.
She is also shocked to be told that her ex-boyfriend Paul has been cleared of all charges and that he'll be returning to school, if that wasn't bad enough she's asked by Lady Elaine and Sheriff Brackenberry to get close to Paul to spy on him and watch out for any suspicious behaviour on his part.
Quite a few characters from the previous book make appearances, one in particular that I was most excited about Moira, Dusty's Mom and a character I would love to read more about, I'd love a prequel series based on her life when she was younger, with her reputation I'm sure it would be entertaining
Choc-full of action, adventure, mystery and fun this was an exciting addition to this series, I can't wait for the next instalment to see what the gang get's up to next, fingers crossed that Dusty and Eli can find a way to be together.
Thouroughly enjoyable, Mindee has written another ripper of a novel, sure to keep your eyes glued to the pages.
I give this 4/5 stars.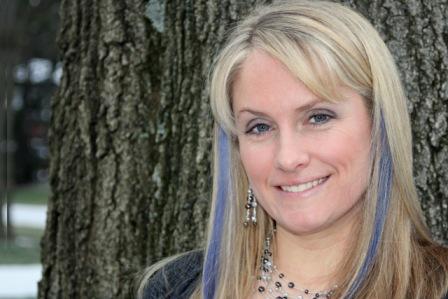 Mindee Arnett lives on a horse farm in Ohio with her husband, two kids, a couple of dogs, and an inappropriate number of cats. She's addicted to jumping horses and telling tales of magic, the macabre, and outer space. She has far more dreams than nightmares.