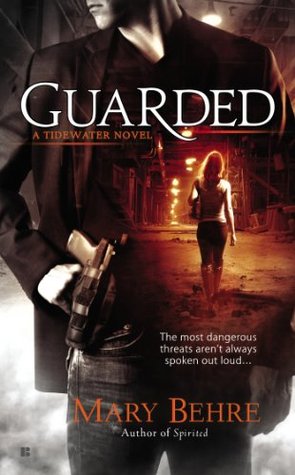 Publication: 5th August 2014
Publisher: Berkley
Pages: 320
Genre: Romantic Suspense/Paranormal
Age Appropriate: Adult
She's given up on finding love…
Veterinarian Shelley Morgan has always preferred animals to humans, and not simply because she can communicate with them psychically. Unlike most people she's known, animals have never broken her heart. But after six months in her new town, some of her favorite four-legged companions begin disappearing from the local zoo. Determined to track down the animals and their thief, the telepathic vet decides to investigate, unknowingly delving into a deadly mystery…
He's ready to make her heart go wild…
Although his bear-like physique has been an advantage in the Tidewater Police Department, Dev Jones's size often intimidates people. Only Shelley has seen past his massive build to the intelligent man inside, but that was years ago. So when she contacts him requesting his help to solve a series of animal kidnappings, he's eager to reconnect with her. But the thefts escalate to murder and all the evidence points to Shelley as the killer, and Dev faces a devastating choice: forsake his career or risk losing the woman he's grown to love…
My Thoughts.
Guarded is the second book in the Tidewater series, I loved the first book and I couldn't wait to revisit this amazing series that Mary has crafted so cleverly.
Jules the heroine of the first book Spirited, was searching for her two long lost younger sisters after they were all separated and adopted by different families when they were younger, Guarded is all about the middle sister Shelly, a vet who is worried about the disappearances of quite a few animals from her local zoo which she assists at, putting a call through to an old college friend Dev who is now a Detective, and who's partner Seth just happens to be engaged to her older sister Jules.
Each of the three sisters were born with a talent, Shelly can communicate with animals, and it's with this gift that she discovers through the animals that something sinister has been going on at the zoo, with Dev knowing about her ability he has no qualms about coming and helping Shelly, of course it has nothing to do with the fact that he's had what he assumed was an unrequited crush on her since they met in college, the chemistry between these two is hot, the reunion between Shelly and Jules is emotional and heartwarming and the story is exciting and suspenseful.
I really love this series, and I can't wait for the next book which I assume will be the youngest sister Hannah's book, I really look forward it finally seeing all three sisters finally reuniting.
Mary knows how to write a thoroughly engrossing story that will keep you on the edge of your seat in suspense, intrigue and utter captivation.
If you like books that feature romance, suspense and some paranormal elements then this is the series for you.
I give this 4/5 stars.
Mary Behre is the lone female in a house full of males and the undisputed queen of her domain. She even has the glittery tiara to prove it. She loves stories with humor, ghosts, mysteries and above all else, a good romance. When not writing, she enjoys reading, gluten-free baking, and hanging out at the beach with the most important men in her life, her family.
Her debut paranormal romance, SPIRITED (Tidewater Novel #1) was an award-winning manuscript before it sold to Berkley Sensation. The Tidewater Series is mix of humor, suspense, and a psychic love-connection. The first three stories are about three sisters separated years before in the foster care system. As they search for love, each other, and a way to live with their psychic abilities, they're tossed into the middle of mysteries that only their unique gifts can help solve.