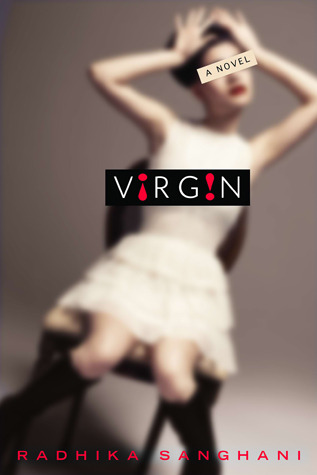 Virgin
Publication: 5th August 2014
Publisher: Berkley Trade
Pages: 304
Genre: Contemporary
Age Appropriate: New Adult
Okay, I admit it…I didn't do it.
Yet.
This is normal, right? I mean, just because everyone I know has talked like they've already done it doesn't mean that they're telling the truth…right?
It's not like I'm asking for that much. I don't need the perfect guy. I don't need candlelight or roses. Honestly, I don't even need a real bed.
The guys I know complain that girls are always looking for Mr. Right—do I have to wear a sign that says I'm only looking for Mr. Right Now?
Sooooo…anyone out there want sex? Anyone? Hello? Just for fun?
I am not going to die a virgin. One way or another I am going to make this happen.
Hey, what have I got to lose? Besides the obvious.
My Thoughts.
Virgin is a laugh-out loud contemporary novel that follows Ellie, a twenty-one year old student in her final year of college, and oh yeah she's a virgin, and she is determined to lose her V card before college is over.
Unfortunately Ellie has not had the best track record with guys, she feels left out whenever her friends talk about their sex lives, if only she could find a guy to lose her virginity to, or even to ask her out on a date.
With hilarious anecdotes and mishaps along the way, o.k a lot of mishaps, this book goes through what most females have had to deal with, and questions we've all had about our bodies and sex.
I also enjoyed the blog entries throughout after Ellie and her friend Emma start a blog about the aforementioned subjects.
I didn't think I would enjoy this book as much as I did, Ellie is a character that all females can relate to, not perfect in any way but with all the same worries girls have had at one time or another.
I'm intrigued to see what Radhika releases next, if it's anything like this book I'll be all over it.
A fantastic debut novel.
I give this 4/5 stars.
Radhika Sanghani
is a journalist for the
Daily Telegraph
, where she specializes in writing about women and women's issues. She has an MA in newspaper journalism from City University London, a BA in English literature from University College London, and recently came in second in
GQ
's Norman Mailer writing competition.
Virgin
is her debut novel.