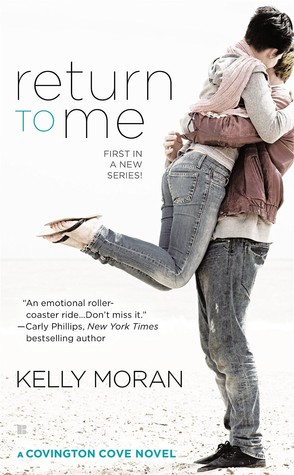 With every beat of the heart comes a memory of what could have been…
Ten years ago, Cole Covington was just another rich kid who got everything he wanted—including young and trusting Mia Galdon. Then one night everything changed, and two hearts were shattered. Cole buried his guilt in the military, where love was just part of the past. Now Cole has come back home, emotionally damaged, guarded, and unprepared for what's waiting for him…
At the urging of Cole's sister, Mia has returned to the Covington family's coastal home in Wilmington as a private nurse to help Cole recover. With her uncertain personal life at a crossroad, Mia doesn't have the luxury of saying no to the job. And she soon finds out that the attraction is still alive. So are memories of betrayal. But Mia will discover more than the power of resilience. She'll discover a secret Cole has held for years, one that will force them to confront the past and give new meaning to letting go, forgiveness, and a future worth fighting for.
My Thoughts.
I absolutely adored this book, it had so many elements that I love in a story that there was no question in my mind that I wasn't going to fall in love with it and it's characters, a wonderfully written romance, with a heartbreaking storyline that will leave even the cold-hearted trying their best to not end up emotionally involved as we traverse through the past and present of Cole and Mia.
I love a book where for some reason or other our couple have broken up under tragic circumstances when they were younger and then find themselves years later reunited, the fact that Cole was injured while serving his country makes for an even more interesting plot, when his sister Lacey hires Mia who became a nurse to look after him at home that's when the memories both painful and sweet are dredged up and living in such close quarters together they have no choice but to finally deal with their past and what really happened all those years ago.
I'm not going to go into too much detail about the book, I want everyone to experience the storyline themselves, but let me just say that it involves a very wealthy family the Covington's, the father is running for Senator and their son Cole has fallen for one of the maid's daughters Mia, needless to say Cole's mother is not too pleased at the fact that he's spending time with a trailer trash harlot in Mia (her words), add in the fact that Mia's mom is an alcoholic and she's left looking after her younger sister Ginny who has down syndrome and the odds are against her ever impressing Cole's mother, and let's leave it at that!
I shed quite a few tears whilst reading Return To Me, it's about second chances, first love and overcoming the physical and psychological effects of being a soldier at war, the guilt, the grief and the believe that you will overcome your injuries if you just believe in yourself.
I cannot wait for the second book in this series, Kelly has got me so anxious to continue on with this story, I loved it, loved it, loved it.
I can't recommend this highly enough.
I give this 5/5 stars.
About Kelly Moran
Kelly Moran is a romance author of enchanting ever-afters. She is the winner of the 2013 Catherine Award, a RT Magazine Readers Choice Finalist, and a 2014 Award of Excellence Finalist through RWA, plus she earned one of the 10 Best Reads of 2013 by USA TODAY's HEA.