Publication: 5th May 2015
Publisher: Berkley
Pages: 304
Genre: Contemporary Romance
Age Appropriate: New Adult
Amazon | B&N | iBooks | Kobo |
GooglePlay
n the new series by Tiffany King, the USA Today bestselling author of the Woodfalls Girls novels, six friends—fresh from high school graduation—discover that the future can come at you from out of nowhere.

This is Mackenzie's story…

Mackenzie Wilson once had hope for what life had to offer, but everything changed on the night of her graduation. A year later, the only way she can find comfort is by keeping her head down and hoping she remains unnoticed at college.

When Bentley James discovered Mac in that twisted SUV, he was just a newbie EMT on his first call. It was a gut-wrenching moment that made him realize not everyone can be saved—and sometimes they don't want to be.

A chance encounter on campus brings Bentley back into Mac's life. Despite her initial resistance, he sets out to discover the girl hiding beneath a shield of seclusion. He evokes painful memories in Mac—but also feelings. As the spark between them grows, Mac must decide if she can let go of the past and believe in something as fragile as love…
My Thoughts.
Just from reading the synopsis of A Shattered Moment I knew I was going to love this book, having previously read and thoroughly enjoyed Tiffany's Woodfalls Girls series, I knew I was going to in for a treat.
What I find refreshing about this new adult book was that there were no secrets between our two main protagonists, usually we have to wait to discover the big reveal but not in this story, after a car accident that killed her friends and left her with a crippling leg injury that leaves her dependant on a cane, Mackenzie 'Mac' has shut herself off from interaction from everyone besides her parents, spending her time alone in her dorm room or venturing out to the campus library, that's where she runs into Bentley, but you see Bentley is no stranger to Mac, on his first job as a EMT he responded to the car acident that Mac was involved in, staying with her while she was trapped in the wreckage never leaving her side until she arrived at the hospital.
While initially shocked and taken aback by being face to face with a reminder of that tragic night where she lost so much and desperately wants to forget, Mac will find that Bentley will her bring her back to life, to start living again, and to help her come to terms with the accident that destroyed so many lives.
I liked the snippets of the night of the car accident interspersed throughot the story, as well as the alternate POV's of Mac and Bentley.
After the ending in this book I'm desperate for the second one, talk about leaving a person hanging.
Tiffany has written an enotionally heartbreaking yet uplifting story that is sure to touch you and leave an impact, well after you've turned the last page.
Another great addition to the new adult genre.
I give this 5/5 stars.
Meet the Author: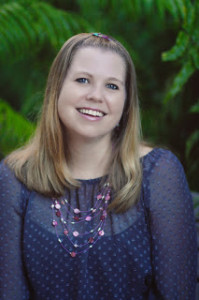 USA Today Bestselling author Tiffany King is a lifelong reading fanatic who is now living her dream as a writer, weaving Young Adult and New Adult romance tales for others to enjoy. She has a loving husband and two wonderful kids. (Five, if you count her three spoiled cats). Her addictions include: Her iPhone and iPad, chocolate, Diet Coke, chocolate, Harry Potter, chocolate, zombies and her favorite TV shows. Want to know what they are? Just ask.
For information on any of Author Tiffany's titles, visit her blog at www.authortiffanyjking.blogspot.com
"Dreams do come true…Dream big."
Where to connect with Tiffany