Publication: 5th May 2015
Publisher: Berkley
Pages: 384
Genre: Romantic Suspense
Age Appropriate: Adult
Naomi: When I was kidnapped I thought only of survival. I don't thrive well in chaos. That's why I gave my captors exactly what they wanted: my skill with computers. Making millions for a crime lord who kept me imprisoned in his basement compound kept my family safe. When he was taken out, I thought my ticket to freedom had arrived. Wrong. I traded one keeper for another. This time I'm in the hands of a scarred, dark, demanding Russian who happens to be the head of the Bratva, a Russian crime organization. He wants my brain and my body. I'd be lying if I said I wasn't intrigued, but I can't be a prisoner forever...no matter how good he makes me feel.

Vasily: At a young age, I was taught that a man without power is a puppet for all. I've clawed—and killed—my way to the top so that it is my heel on their necks. But to unify the fractured organization into an undefeatable machine, I need a technological genius to help me steal one particular artifact. That she is breathtaking, determined, and vulnerable is making her more dangerous than all of my enemies combined. But only I can keep her safe from the world that she now inhabits. Soon, I must choose between Naomi and Bratva law. But with every day that passes, this becomes a more impossible choice.
My Thoughts.
Through every new release in this series my adoration grows, if someone had told me that I would ever enjoy a series that focuses on hitmen and the women that tame them I would have laughed myself silly, but the thing is it works so goddamn well!
I wasn't sure if I was going to enjoy reading Vasily's story, but being paired up with Naomi made for a story that had me laughing out loud at so many points throughout the book, kudos to Jessica and Jen for giving us a heroine who has Asperger's and highlights not only how their minds work but that they are still normal with just a few idiosyncrasies they have, the bluntness and weird, obscure and funny facts that Naomi rattles off sometimes at the most inoppurtune times made for an enjoyably entertaining read that has made Naomi one of my favorite female leads ever.
Vasily is struggling for control of the Russion Petrovich Bratva, for people to accept him as leader he is to hunt down and procure a Carragio painting that went missing from the Bratva many years ago, to do this he needs a hacker someone who is talented when it comes to do with anything and everything to do with computers and technology, so he hunts down the Emperor a well known and genius hacker who just so happens to be Naomi, and so starts the hilarious trek to find the painting, along the way both our protagonists who dislike to be touched Naomi because of her Asperger's and Vasily because of sexual abuse he suffered when he was younger both find that they have no problem with touching one another and so begins their uniquely entertaining relationship.
I can't seem to get enough of this series, these books are like drugs, I'm addicted and I don't see that ending anytime soon,
A wonderful addition to the Hitman series.
I give this 5/5/ stars.
Author Jessica Claire
This is a pen name for Jill Myles.
Jill Myles has been an incurable romantic since childhood. She reads all the 'naughty parts' of books first, looks for a dirty joke in just about everything, and thinks to this day that the Little House on the Prairie books should have been steamier.
After devouring hundreds of paperback romances, mythology books, and archaeological tomes, she decided to write a few books of her own - stories with a wild adventure, sharp banter, and lots of super-sexy situations. She prefers her heroes alpha and half-dressed, her heroines witty, and she loves nothing more than watching them overcome adversity to fall into bed together.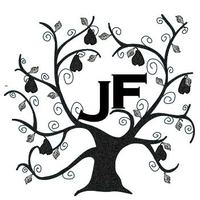 Jen Frederick lives with her husband, child, and one rambunctious dog. She's been reading stories all her life but never imagined writing one of her own. Jen loves to hear from readers so drop her a line at
jensfrederick@gmail.com
.