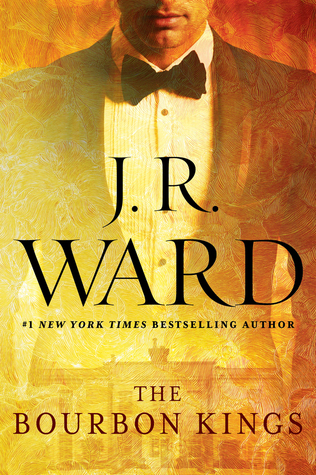 Publication: 28th July 2015
Publisher: NAL
Pages: 420
Genre: Contemporary Romance
Age Appropriate: Adult
The #1 New York Times bestselling author of the Black Dagger Brotherhood delivers the first novel in an enthralling new series set amid the shifting dynamics of a Southern family defined by wealth and privilege—and compromised by secrets, deceit, and scandal....
For generations, the Bradford family has worn the mantle of kings of the bourbon capital of the world. Their sustained wealth has afforded them prestige and privilege—as well as a hard-won division of class on their sprawling estate, Easterly. Upstairs, a dynasty that by all appearances plays by the rules of good fortune and good taste. Downstairs, the staff who work tirelessly to maintain the impeccable Bradford facade. And never the twain shall meet.
For Lizzie King, Easterly's head gardener, crossing that divide nearly ruined her life. Falling in love with Tulane, the prodigal son of the bourbon dynasty, was nothing that she intended or wanted—and their bitter breakup only served to prove her instincts were right. Now, after two years of staying away, Tulane is finally coming home again, and he is bringing the past with him. No one will be left unmarked: not Tulane's beautiful and ruthless wife; not his older brother, whose bitterness and bad blood know no bounds; and especially not the ironfisted Bradford patriarch, a man with few morals, fewer scruples, and many, many terrible secrets.
As family tensions—professional and intimately private—ignite, Easterly and all its inhabitants are thrown into the grips of an irrevocable transformation, and only the cunning will survive.
My Thoughts.
I have to start by saying that J.R Ward (the Warden) is one of my all time favorite authors ever, her Black Dagger Brotherhood series is in my top five series that I love, so I will basically read anything that she releases, so to say that I was excited to receive a ARC of The Bourbon Kings was an understatement.
With the books she's most famous for paranormal based, I was beyond intrigued to see how she'd go with a contemporary series set in Kentucky based around the Bradford family who are the elite in the bourbon business, but all is not what it seems the Bradford's while in public have the persona of a perfect and happy family, behind closed doors is a different story, the Father is a tyrant who rules his household with an iron fist, with a wife who spends her days in bed in a drug induced stupor and four kids who despise him, this family is full of hate, deceit, blackmail and betrayal.
Filled with drama, intense storylines and a cavalcade of twists and turns that will be sure to keep you glued to the pages, J.R Ward has crafted another series of what I'm sure is going to be a best seller, there is nothing it seems she can't do, with an ending that will leave you desperate for more and for a copy of book two, the anxious wait is on to continue on with the Bradford family.
I really enjoyed this book, and while for me it didn't reach the heights of my beloved Black Dagger Brotherhood, there is still plenty here to love, a very promising start to an all new series.
I give this 4/5 stars.
J.R. Ward is a #1 New York Times and USAToday Best Selling author of erotic paranormal romance and she also writes contempary romance as Jessica Bird. She lives in the south with her incredibly supportive husband and her beloved golden retriever. After graduating from law school, she began working in healthcare in Boston and spent many years as Chief of Staff of one of the premier academic medical centers in the nation. Writing has always been her passion and her idea of heaven is a whole day of nothing but her computer, her dog and her coffee pot. Visit the JRWard Facebook page for more on the Brotherhood or email her at jrw@jrward.com. J.R. Ward reads all mail, but due to the volume she is not always able to respond-although she appreciates all the kindness and support!