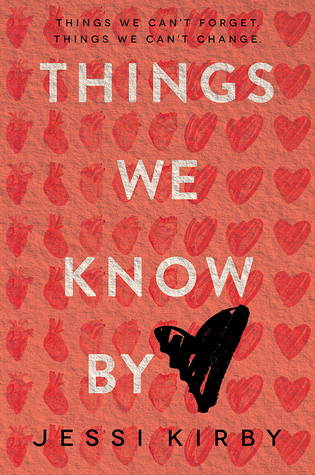 Things We Know by Heart
Publication: 21st April 2015
Publisher: HarperTeen
Pages: 304
Genre: Contemporary Romance
Age Appropriate: Young Adult
When Quinn Sullivan meets the recipient of her boyfriend's donated heart, the two form an unexpected connection.
After Quinn loses her boyfriend, Trent, in an accident their junior year, she reaches out to the recipients of his donated organs in hopes of picking up the pieces of her now-unrecognizable life. She hears back from some of them, but the person who received Trent's heart has remained silent. The essence of a person, she has always believed, is in the heart. If she finds Trent's, then maybe she can have peace once and for all.
Risking everything in order to finally lay her memories to rest, Quinn goes outside the system to track down nineteen-year-old Colton Thomas—a guy whose life has been forever changed by this priceless gift. But what starts as an accidental run-in quickly develops into more, sparking an undeniable attraction. She doesn't want to give in to it—especially since he has no idea how they're connected—but their time together has made Quinn feel alive again. No matter how hard she's falling for Colton, each beat of his heart reminds her of all she's lost…and all that remains at stake.
My Thoughts.
Things We Know By Heart was one of my most anticipated books of 2015, the synopsis sounded really good and I knew it was a must that I get my hands on a copy, receiving an arc for review had me excited beyond words.
Quinn's boyfriend Trent was killed and as a result his organs were donated, to help cope with his death Quinn writes letters to everybody who received one of his organs, they all write back except for one the recipient of Trent's heart, Quinn knows only that it was transplanted into a nineteen year old male from California, through almost obsessive thorough research she discovers his identity through a blog written about all the different phases of his journey from diagnosis to post transplant written by his sister, his name is Colton and curious just to see what he looks like she tracks him down, after an accidental meeting and against her better judgement she starts to spend a lot of time with Colton, with the secret she's hiding of why she wanted to meet him, her guilt over her growing feelings for Colton and the knowledge that she finally needs to let Trent go make for an emotionally heartbreaking yet uplifting story that had me in tears quite a few times throughout the book.
I have no doubt that Things We Know By Heart will be in my top five books of 2015, it definitely left an impression, one I'm still thinking of the next day while I'm writing this review, this was such an original idea for a YA contemporary novel, one that resonates especially knowing the amount of people on waiting lists for donor organs all around the world.
Highly recommended.
I give this 5/5 stars.
ABOUT JESSI
Jessi Kirby was born and raised in Mammoth Lakes, CA. She earned her BA in English Literature from Cal Poly San Luis Obispo and went on to become a middle and high school English teacher. In addition to writing, Jessi works full time as a middle school librarian in Orange County, CA, where she lives with her husband and two children.