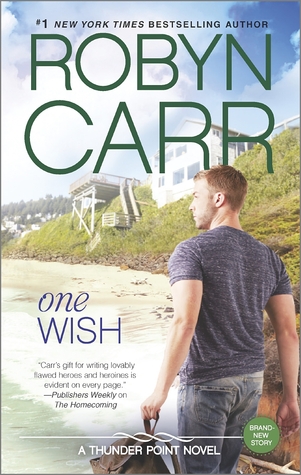 Publication: 24th February 2015
Publisher: Mira
Pages: 366
Genre: Contemporary Romance
Age Appropriate: Adult
Grace Dillon was a champion figure skater until she moved to Thunder Point to escape the ruthless world of fame and competition. And though she's proud of the quiet, self-sufficient life she's created running a successful flower shop, she knows something is missing. Her life could use a little excitement.
In a community where there are few eligible singles, high school teacher Troy Headly appoints himself Grace's fun coach. When he suggests a little companionship with no strings attached, Grace is eager to take him up on his offer, and the two enjoy…getting to know each other.
But things get complicated when Grace's past catches up with her, and she knows that's not what Troy signed up for. Faced with losing her, Troy realizes Grace is more than just a friend with benefits. He's determined to help her fight for the life she always wished for but never believed she could have—and maybe they can find real love along the way.
My Thoughts.
What I really love about the Thunder Point series is that I know that when I pick one of these books up I know I'm guaranteed to have a good time, they are quick, easy reads that are addictive and extremely hard to put down.
With a cast of characters that are both engaging and loveable, it's always a pleasure to re-immerse myself back into the small town of Thunder Point and it's residents.
Ex-Olympic gold medal winning figure skater Izzy Banks, now known as Grace Dillon and Thunder Point's florist, and local high school history teacher Troy Headly are both lonely, that's how they both find themselves spending New Year's Eve together, what started out as friends spending time together becomes something more, with Troy wanting nothing serious (or so he tells himself) and Grace hiding her world famous identity can these two get their act together and finally find their well deserved happily ever afters together.
With appearances from various characters throughout the series in this book including some subplots that worked into the story nicely, I eagerly await book eight and Ginger's book which I'm pretty sure will bring on the waterworks.
A great series that only gets better with each and every new release.
I give this 4/5 stars.
Robyn Carr is the RITA award-winning author of over 40 books. Set in small towns, her Virgin River, Grace Valley and Thunder Point series blend romance and women's fiction, and often deal sensitively with issues including war-related injuries, PTSD, alcoholism, bullying, rape, and single parenthood. In 2010, she won RT's Career Achievement Best Author Award for Contemporary Romance.